We're all busy. Busy, overworked, under pressure. Using a digital signature app should help free up your time. Just think… no more printing, posting, arranging couriers, or waiting for documents to be returned to you. We checked, and using Sign.Eco to scan, sign and share your documents should take no more than 35 seconds* giving you time for the things that are really important in life – family, friends, working out, you could even hit that snooze button for an extra 15 minutes in the morning!
Of course, you can use an internet search and ask questions like this: how to sign a document online, how to sign electronically, how to sign a document electronically, how to esign a document, sign documents electronically, how to esign, how to sign an online document, how to digitally sign or how do you do an electronic signature? But by reading this article, you have already found the answer to all these questions at once – use Sign.eco
All you need is your mobile device and to sign up for a Sign.Eco Free Trial here. Once you have done that, it really is as easy as 1-2-3.
Step 1 – Scan
Upload the document that you want to sign in whichever way is convenient for you. As well as the scan feature you can select a document from your photos, files or Email. All the popular online cloud storage solutions are also available such as Google Drive and DropBox.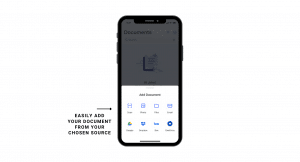 1. Open your Sign.Eco App
2. Tap the big blue '+' icon
3. Select how you would like to add a document
Step 2 – Sign
Once you have scanned or uploaded your document and made any necessary edits to the document such as cropping, rotating, and making color adjustments. You are ready to add your signature to the document. With Sign.Eco you are given the power to choose how you want to do this by either creating a new smooth wet-ink signature with your finger or stylus on your mobile device. Alternatively, use our smart signature capture technology to upload an existing signature from a photo on your phone or by taking a photo of a physical signature and embed it in your document.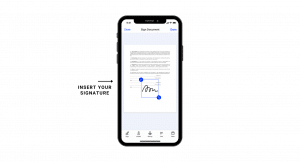 1. Tap the 'Sign' button
2. Tap 'Create New Signature' to add a signature
3. Tap 'Save'
4. Your Signature will be placed on to your document ready for you to position and resize as you choose.
5. Tap 'Done'
6. Congratulations! You have signed your first document.
Step 3 – Share
Now that you have successfully signed your document, it will be added to your Documents List ready for you to Share or Export to Cloud Storage. You will also be able to rename, duplicate and further edit your document.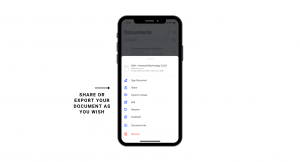 1. Tap the 3 dots next to the signed document that you wish to share from your Documents List.
2. Select 'Share' or 'Export to Cloud' depending on how you want to share the document.
And it really is as simple as that – Scan, Sign, Share
Oops! We forgot to mention Step 4, but don't worry it's the best bit…
Step 4 – Put your feet up…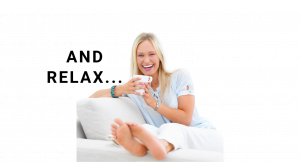 *This time is dependent upon user scanning 1 document, having an active subscription and signature configured in the app.